PORTFOLIO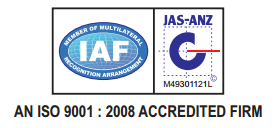 INVESTIGATION EXPERTS – as and when investigation needed for various problems that affected progress at work site, extensively experienced Engineers from Head Members Team will investigate and submit reports and solution for the cause.
HEAD MEMBERS PROJECTS – Project Head / Project Manager has the primary responsibility of planning a particular construction job and overseeing its progress along the way. Analyze and solve problems.
TEAM MEMBERS – Engineers, Supervisors, Foreman's and Store In charges are the project people responsible for the site activities, hence our HR department fit to select the required experience, ability and dedicated people for respective post will look after and ensure cost effective, worry free site activities.
QUALITY CONTROL – Presently a two member team responsible for quality management system, health and safety, carry out regular inspection to all the projects generate reports, advice and give required suggestion to the site in charges and in office prepare detailed quarries and reports in legible manner, submit the same to the Head Members, which effectively aids to enable head team to the place where they have to check while their visit along with their routine work. These are the methods help us to provide intact quality work.
CONSULTANTS – We are in tie up with extensively experienced ARCHITECTS, CONSULTANTS IN CIVIL, STRUCTURAL, ELECTRICAL, SANITARY, INTERIORS, PMC's etc., with aids we could provide expert advice and solution in Design, Planning and Management towards issues related with civil projects.
TOOLS AND TACKLES, MACHINERIES & EQUIPMENTS – Entire set of Tools and Tackles, Machineries and Equipments are available that beyond our requirements, as part our group VAMANA RENTAL DIVISION offering the most range of construction equipments, machineries and Infrastructures could be one of the fully equipped concerns set forth required infrastructures right from the day one in a project without any hurdles.
MECHANICAL DIVISION – One among in few companies could set out Mechanical support for the projects on their own, we right from our inception set out our mechanical division functioning at Vanagaram, Madhuravayal, Chennai near Porur Toll Gate, with aids of our Mechanical Division we could progress 24 x 7 if required.